Benefits Advantages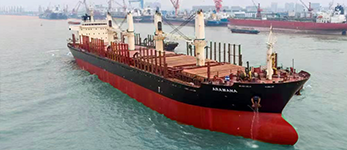 There are a range of advantages and benefits that owners of Tuvalu flagged vessels enjoy and these include the following::
Special discounted fees for:
fleet of three (3) or more vessels registered within a period of 12 months;
vessels below the age of 15 years – discount increases for younger vessels;
vessels above 20,000 GT and
vessels that have excellent Port State Control record.
Fast and convenient 24-hour efficient service, 365 days a year to facilitate owners to sail their vessels within the shortest possible time.
Efficient telecommunications, financial and legal services readily available to owners to assist them whenever and wherever necessary.
All applications for registration and certification can be made directly to the Registry via the owner or owner's appointed manager.
The Tuvalu Ship Registry has adopted the full implementation of electronic certificates thus eliminating downtime for delivery of hard copies and reducing the negative impact on the environment.
There is no restriction on the nationality of ownership.
There is no restriction on the nationality of officers or crew. Crew certifications issued by parties to the STCW convention are recognised.
Zero tax for Tuvalu ships on the income of the shipping entity in respect of capital gains or profits derived from its ownership or operation, or on any dividends.
Tuvalu is a party to the STCW convention with a reputable maritime training school providing well trained and hardworking seamen to shipowners worldwide.